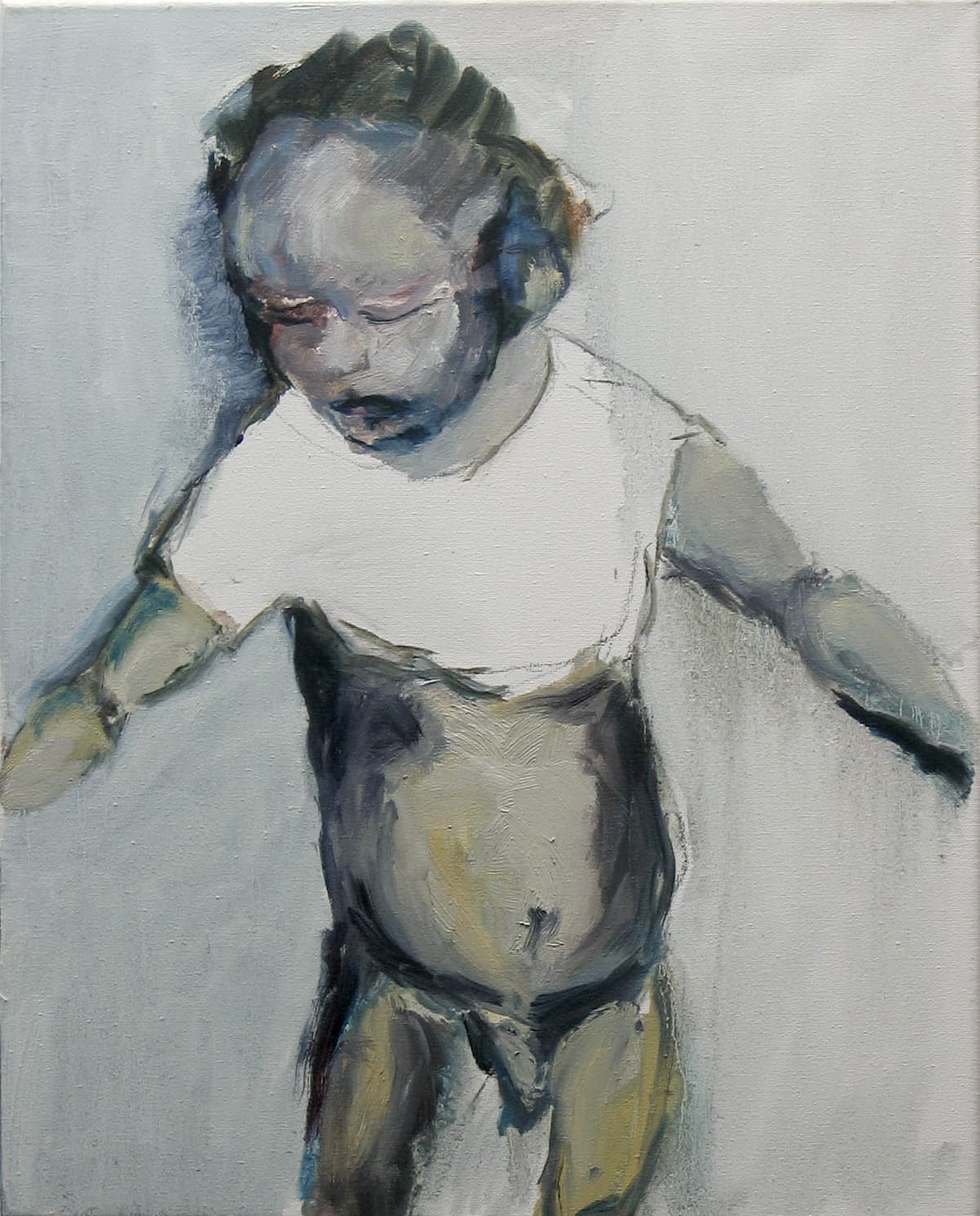 a series of paintings based on the concept loss. inspiration came from the walls that were built for identification with pictures of found bodies after the tsunami in Thailand in 2004, but i also included material of homeless people. 
these were the first paintings i did after leaving academy, the first ones in my home studio.
some are in private collections now.
oil on canvas
40 x 60 cm
2006